Curbside Pickup is now available for Central Citizens' Library District patrons! All orders must be placed in advance. Curbside Pickup is available from 10 AM – 2 PM on Monday, Tuesday, Wednesday and Friday, and from 10 AM – 7 PM on Thursday. Saturday pickup will be by appointment only. At this time, only CCLD items will be available. You may place your requests through the online card catalog or by calling the library at 815-694-2800. Please limit your requests to 10 items per family. A library staff member will call you to schedule a pickup date and time. Pull up near the front door of the library, stay in your car, and call us at 815-694-2800. Open the trunk or roll down the back passenger window to receive materials without person-to-person contact. The book drop is open for returns. Returned items will be quarantined for three days before being checked in.
We look forward to welcoming you back to the library as soon as possible. Until then, take advantage of our great online resources including Ebooks, Eaudiobooks, and Emagazines.
Do you live in the Central Citizens' Library District but don't have a library card? Let us help you by offering a temporary card.
SUMMER READING 2020
Join our virtual Summer Reading Program! The program will utilize the library's Facebook page and will include weekly storytimes, crafts, fun #ccldsrp20 challenges, and more. This program is open to all residents of the Central Citizens' Library and begins June 1st. Young children are not the only ones who are welcome to participate. Teens (13-18 years old) have weekly challenges through Flipgrid.com to complete. Teens may login at any time during the week to complete their challenges. Turning in weekly minute totals, earning credits and reward goals are the same for Teens as the younger children. Adults are also invited to join the fun! Log the number of hours you read beginning June 1st. For every 10 hours turned in, you will receive a credit towards one of our prizes. There is no limit to the number of hours you may turn in. There will also be a BINGO reading challenge available with a chance to earn gift cards from local businesses. You may register here for CHILDREN and ADULTS or through the library's Facebook page. For further information, contact the library at 815-694-2800 or central citizens4@gmail.com.
1,000 BOOKS BEFORE KINDERGARTEN
Central Citizens' Library District is excited to announce the launch of a new FREE program! Join us on Saturday, September 17, at 10:00 AM, for the launch of our 1,ooo Books Before Kindergarten program. This event is for families with children birth to preschool age. Participants will enjoy outer space themed books, games, crafts, and educational information for parents. The 1,000 Books Before Kindergarten program encourages families to read to children to prepare them for Kindergarten. Each family will receive a packet at registration with a reading log and a fun prize for the child. Prizes will be awarded throughout the program for each 100 books read. There is no time limit to complete each goal, or to complete the program, although it is encouraged to complete the program by the time the child has reached age six. A Graduation and Family Reading party will be held each March and September to acknowledge those who have completed the program. This program is possible through grant funds received through the Community Foundation of Kankakee & Iroquois counties. Please register at the library.
DRIVING-TESTS.ORG
The library is pleased to announce a partnership with Driving-Tests.org, a company dedicated to driver safety and education, to offer free DMV practice tests. This new service includes free practice tests based on the real state DMV written exam. It includes 11 car practice tests, 9 motorcycle practice tests, 10 CDL practice tests, 3 online driver's manuals (car, motorcycle, CDL) and a FAQ section with detailed answers to 100+ DMV-related questions.
CAKE PAN COLLECTION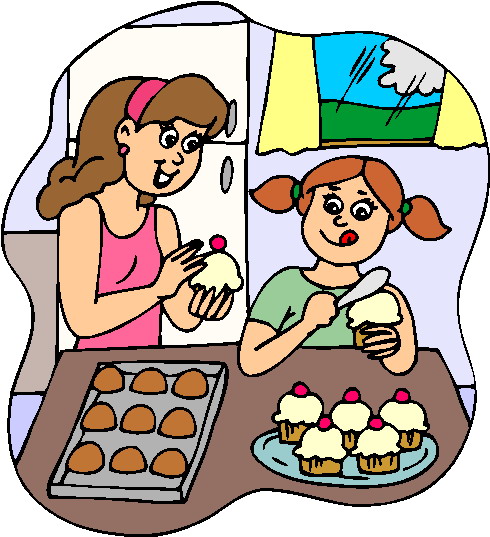 The library is now offering a wide variety of shaped cake pans for checkout! Novelty shapes such as teddy bears, castles, tractors, and footballs are available as well as round, heart, and hexagonal tiered pans. Also available are different sized cupcake pans, tart/quiche pans, and springform pans. A Castle Decorating Kit and a Carousel Kit can also be used. A set of decorating tips is also available. Items may be checked out for a two week period. Many pans include baking and decorating directions and ideas. See a list of available cake pans or contact the library at 815-694-2800.
ZINIO FOR LIBRARIES
Central Citizens' Library District is now offering access to dozens of popular magazines that can be read on your computer, tablet, or smartphone through Zinio for Libraries. Recently added magazines include Bon Appetit, Brides, and Self. See the complete list of available magazine titles here. All magazines are complete editions, some with enhanced content such as audio and video. Get started with Zinio by setting up your accounts, one to view the library's magazine collection and one for your personal viewing collection. Get helpful tips setting up your account here. Best of all, there is no waiting list and no need to return issues!

Central Tots
The Central Tots program will be starting up again for this coming school year. The first session will be on Tuesday, September 8th, at 6:30 PM. This program is for preschool-age children and features read-aloud stories, some skills work, and a related craft. It is also an opportunity for both children and parents to socialize with others. The Tots program is offered twice a week with an evening session on Tuesdays at 6:30 PM and a repeat session on Friday mornings at 10:00 AM. No registration is required. Contact the library at 815-694-2800 for further information.
Library Use Value Calculator
What is your library worth to you? Use the Library Use Value Calculator to find out how much you would pay out-of-pocket for library services and how much value you are getting for your tax dollar.