READ YOUR WAY BACK TO SCHOOL 
The Read Your Way Back to School program is a fun way for students to read and earn school supplies for the coming school year. Keep track of the number of minutes you read beginning July 20th through August 5th. For every 15 minutes read, you will earn a school supply. The more you read, the more supplies you get! Reading logs are available in the library. You can submit your weekly totals through our website or Facebook page. Final reading minutes are due by 5:00 PM on August 5th. The school supply prizes will be available for pickup on August 7th from 9:00 AM to 2:00 PM. This program is available to CCLD card holders only. Please register here.
We have SUMMER FUN for readers of all ages!
The Central Citizens' Library District Summer Reading Program, "Reading Colors Your World", will include weekly storytimes on our Facebook, reading logs, paint, crayons, glue, and more! This program is open to all residents of the Central Citizens' Library and begins June 8th.  Register here.
Young children are not the only ones who are welcome to participate in Summer Reading! Teens (13-17 year olds) will have weekly reading logs, "Wreck This Journal" Challenges and craft days. Teen participants will earn credits to be used for prizes! Register here.
Adult Summer Reading Program!  All CCLD adults are invited to partake. Participants are invited to log the number of hours they read starting June 1st. For every 10 hours turned in you will receive a credit towards one of our prizes. There is no limit to the number of hours you may turn in. There will also be a BINGO Reading Challenge available to adult summer readers, participants will earn a spot at our String Art Night. Register here.
For further information please contact the Central Citizens Library at 815-694-2800 or email us as centralcitizens4@gmail.com.
Central Citizens' Library is now offering cardholders free or discounted passes to museums, park districts, historical societies, science centers, performing and visual arts centers, and many more attractions through Explore More Illinois. This program was developed through the RAILS library system and area libraries. Explore More Illinois is FREE and can be accessed 24/7 from any computer, tablet, or smartphone. Adults age 18 and older can login using their library card number and pin to place a reservation by attraction and date. Visit Explore More Illinois to plan your next trip!
The Central Citizens' Library District (CCLD) is now taking registrations for the Pre-Kindergarten Preparation Partnership! This program is open to families within the Central School District #4 boundaries who have children younger than 5 years of age. Children who are registered will receive 1 FREE book to keep per month (children are eligible until their 5th birthday). Parents who have registered their child will receive a monthly email-newsletter with the dates on which your child's FREE book can be redeemed from the CCLD Library along with parent information and local events.
This program is made possible through funding from the Community Foundation of Kankakee River Valley, the Freed Trust, the Donovan Trust, the Mary Helen Roberts Trust, and Success By 6 for Iroquois County.
Registered families will receive their first book the month after they register. If you want to receive your child's first book in January, make sure to register before January 1st! Register here or on our Facebook Page (Central Citizens Library District). If you have questions, please contact us at centralcitizens4@gmail.com.
"Reading to children even before they can understand words, teaches them to associate books with love and affection" ~unknown
VIRTUAL STORYTIME
We invite all area preschoolers to join us for Virtual Storytime every Tuesday at 6:30 PM. Each week a new video with stories and activities will be posted to the library's Facebook page. Patrons may sign up to reserve activity kits for the weekly videos. The kits will be available in monthly bundles and may be picked up at the library.
Virtual Storytime Registration #7
Central Citizens' Library is open and offering all services. Our hours are: Monday, Wednesday, and Thursday 8 AM – 5 PM, Tuesday 8 AM – 8 PM, Friday 8 AM – 3 PM, Saturday 9 AM – 1 PM, and Sunday closed.
You may still take advantage of our great online resources including Ebooks, Eaudiobooks, and Emagazines.
Do you live in the Central Citizens' Library District but don't have a library card? Let us help you by offering a temporary card.
1,000 BOOKS BEFORE KINDERGARTEN
Central Citizens' Library District is excited to announce the launch of a new FREE program! Join us on Saturday, September 17, at 10:00 AM, for the launch of our 1,ooo Books Before Kindergarten program. This event is for families with children birth to preschool age. Participants will enjoy outer space themed books, games, crafts, and educational information for parents. The 1,000 Books Before Kindergarten program encourages families to read to children to prepare them for Kindergarten. Each family will receive a packet at registration with a reading log and a fun prize for the child. Prizes will be awarded throughout the program for each 100 books read. There is no time limit to complete each goal, or to complete the program, although it is encouraged to complete the program by the time the child has reached age six. A Graduation and Family Reading party will be held each March and September to acknowledge those who have completed the program. This program is possible through grant funds received through the Community Foundation of Kankakee & Iroquois counties. Please register at the library.
DRIVING-TESTS.ORG
The library is pleased to announce a partnership with Driving-Tests.org, a company dedicated to driver safety and education, to offer free DMV practice tests. This new service includes free practice tests based on the real state DMV written exam. It includes 11 car practice tests, 9 motorcycle practice tests, 10 CDL practice tests, 3 online driver's manuals (car, motorcycle, CDL) and a FAQ section with detailed answers to 100+ DMV-related questions.
CAKE PAN COLLECTION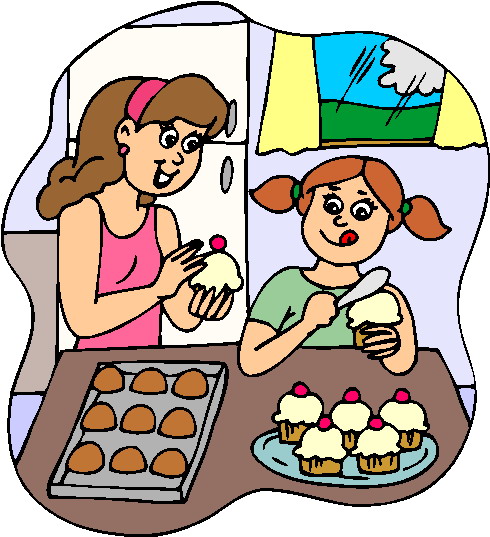 The library is now offering a wide variety of shaped cake pans for checkout! Novelty shapes such as teddy bears, castles, tractors, and footballs are available as well as round, heart, and hexagonal tiered pans. Also available are different sized cupcake pans, tart/quiche pans, and springform pans. A Castle Decorating Kit and a Carousel Kit can also be used. A set of decorating tips is also available. Items may be checked out for a two week period. Many pans include baking and decorating directions and ideas. See a list of available cake pans or contact the library at 815-694-2800.
ZINIO FOR LIBRARIES
Central Citizens' Library District is now offering access to dozens of popular magazines that can be read on your computer, tablet, or smartphone through Zinio for Libraries. Recently added magazines include Bon Appetit, Brides, and Self. See the complete list of available magazine titles here. All magazines are complete editions, some with enhanced content such as audio and video. Get started with Zinio by setting up your accounts, one to view the library's magazine collection and one for your personal viewing collection. Get helpful tips setting up your account here. Best of all, there is no waiting list and no need to return issues!

Central Tots
The Central Tots program will be starting up again for this coming school year. The first session will be on Tuesday, September 8th, at 6:30 PM. This program is for preschool-age children and features read-aloud stories, some skills work, and a related craft. It is also an opportunity for both children and parents to socialize with others. The Tots program is offered twice a week with an evening session on Tuesdays at 6:30 PM and a repeat session on Friday mornings at 10:00 AM. No registration is required. Contact the library at 815-694-2800 for further information.
Library Use Value Calculator
What is your library worth to you? Use the Library Use Value Calculator to find out how much you would pay out-of-pocket for library services and how much value you are getting for your tax dollar.